[VIEWED 14268 TIMES]

SAVE!

for ease of future access.
The postings in this thread span 2 pages,
go to PAGE 1
.
This page is only showing last 20 replies
Posted on 04-04-11 1:45 PM
Reply
[Subscribe]
Login in to Rate this Post: 0

?

Is there anyone who is intrested to buy house in KTM???
The postings in this thread span 2 pages,
go to PAGE 1
.
This page is only showing last 20 replies
Posted on 04-05-11 6:00 AM
[Snapshot: 773]
Reply
[Subscribe]
Login in to Rate this Post: 0

?

Posted on 04-05-11 6:22 AM
[Snapshot: 782]
Reply
[Subscribe]
Login in to Rate this Post: 0

?

your deal is really nice.. well sathi tapai ko ghar bechna lai ma ni sahag garna sakchu. bazar.nepbay ma post garnus na buyer haru aauna sakcha.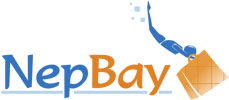 Posted on 04-05-11 8:09 AM
[Snapshot: 845]
Reply
[Subscribe]
Login in to Rate this Post: 0

?

Well Subasini ji, yo time atti tuff cha! I too have been involved in the housing trade for more that 2 years in Kathmandu, but its just not good these days! Maybe because of the political plight, loadshedding and all, but only a few properties are sellin, that too at a very discounted price! Some, like one of my clients property in Lalitpur hasn't sold even though he has discounted 25% from the fair market value of last year! I managed to earn a small piece of land from the trade, but when I tried to sell it nobody bought it, coz they don't get any credit from the banks too! Unless this bloddy government changes and we get a good constitution that ensures the future of Nepal, the housing over here is doomed! But this could be good news for some people abroad who wants to buy property over here, coz they would have never got good properties around Kathmandu at this price! so if you have some cash, load your bags n buy some property over here, coz there is that chance that its gonna make you much richer in the near future!
Posted on 04-05-11 9:34 AM
[Snapshot: 944]
Reply
[Subscribe]
Login in to Rate this Post: 0

?

Those who are telling you it is a nice deal have no plan to buy it. Those who have money to buy it are holding their money.
We are now seeing a squeeze of those who 'borrowed' money to purchase land/house to profit immediately. I personally am not planning to buy anything until the market shows some sign of improvement. At 25k, I can rent a decent house these days and await for the market to be grounded!:)
Let us know if you could see it. Often people who say it is a good deal are people who don't have to buy or those in neighborhood who are afraid of falling price:)
Posted on 04-05-11 9:57 AM
[Snapshot: 955]
Reply
[Subscribe]
Login in to Rate this Post: 0

?

la mero natedar ko euta ghar pani bikri ma chha re
1. 4 aana ma baneko, 2700 sq ft, WC in every floor, Pillar construction
2. 3 floors
3. Main strret ma
4. City center ma
5. 17 yrs old
6. 45,000 rental income/m, can easily make more
Asking price: 40 million ( 4 karod)
Posted on 04-05-11 10:23 AM
[Snapshot: 1014]
Reply
[Subscribe]
Login in to Rate this Post: 0

?

Wow thank u so much khasma yo mero 2nd ghar ho tesaile bechna aateko but thanks all of you to share with these comments
Login in to Rate this Post: 0

?

timi mero sathi,
Tell me which bewakoof pays 4 karod for monthly income of 45,000/- (If could 'easily' make more what is your natedar doing?) Just by putting it in bank, he gets 4 lakh per month. (and yes, raising rent is a hassle, big hassle).
Lots of you will be so sorely disappointed at the selling price of your house. Just go back to 4 years ago, and add 30% to that price, and that's what you will eventually get.
Login in to Rate this Post: 0

?

ghar bikri garne jimma malai dinus sathiharu.. malai ghar ko photo padai dinu ma, bazar.nepbay ma rakhera customer haru le tapai haru lai direct contact garai dinchu....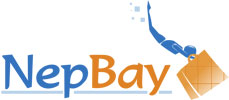 Posted on 04-05-11 10:55 AM
[Snapshot: 1042]
Reply
[Subscribe]
Login in to Rate this Post: 0

?

Pire,
I am no economist, but have some idea.
you are right at present investing 40 million for 5, 40,000/y seems unrealistic. from bank you can get 40 lakh per year ( asuming 10% interest).
but point to be noted is
1. My natedars are living abroad so they have rented house at discounted rate (one can easily get 60,000/m) I know even this is lower than then what banks are offering these days.
2. Say in 10 years time because of devaluation and artificial prelevation of real stte and other things what will be the real value of toe money
3. In our childhood 10 million used to be very very big money but now that money is just good enougfh to buy a house, But that wont happen if you buy a house rent will increase every year ( house is in city center so in no time you can change tenant )
4. According to my natedar the he is increasing the rent every two years by 10% for last 10 years.
5. No one manages the house, tenant dont want to leave because the house is in safe place, near hospitals, schools, tempals, playground, police center.
6. 24 hrs transportation is available just outside of the house
7.According to my natedar the base is very solid ( he has blue print and record of iron used) so three more floors can be easily added) which will increase the rent or those floors can be used for personal purpose
8. Because of political situation in nepal it looks like ( i am not sure) the rupiya will be devaluated so the currency will lose its value but not the house in the city center.
I personally dont know why ppl are interested in ktm, there will be more attraction in state capitals later on but for new Nepalese ( who became reach overnight) can spend 4 karod, live in nice commercial place, with good source of income getting rid of all hassels
May be these points will attract propspective buyers
thanks for the curiosity though
Posted on 04-05-11 11:14 AM
[Snapshot: 1102]
Reply
[Subscribe]
Login in to Rate this Post: 0

?

Sorry to pierce the bubble here. The faux logic presented above is what we call "speculation".
1. You assume inflation will rise. What if we run into a situation where inflation is flat? Like in the states? In fact, in the time of global depression, inflation is more likely to be near 0. What if we get a good govt which emphasizes on food and energy security?
2. For the next two years, even the rosiest forecasters in housing market would tell you the price would continue to go down, and people who took loan from the bank to bankroll their speculation are being squeezed badly. So, if I have 4 karod, I will get extra 1 karod in next two years, and with 5 karod, I will have a better bargaining ability than letting all my money be anchored in a old house (which by your own admission can be expanded etc etc). Having 5 karod at hand is a big deal even in inflation time. You can buy a mansion in upstate New York for god's sake.
3. Actually, my friends in stock market (NEPSE) tell me that NEPSE is so low rightnow that there is no way purchasing a share there can result in loss. So, they think if I have money, I should put money there. Govt is keen to give impetus to share market, so why not double my money in two years by putting there?
4. There are many people who are keen to cash in on today's unbalanced market. A retiring bureaucrat with a house in Dhumbarahi (1 ropani) told me that he would happily sell his house for 1.5 karod, put that money in bank, and rent a house somewhere else. A house like his can be rented for 25K per month. In fact, so many parents in KTM have sent their kids to foreign countries that there may be more empty houses in Nepal than we think. People are willing to cut their rent for good , educated families to rent.
So, here is my deal. The first house rented: 40 lakh. (5 lakh per ana, 20 lakh for the house). For the second house, if it has some commercial value, then it may get 1 karod or so. Anyone who pays more is a moron.:)
Posted on 04-05-11 12:01 PM
[Snapshot: 1173]
Reply
[Subscribe]
Login in to Rate this Post: 0

?

There is a calculation that helps you decide whether you can rent or buy based upon various factors, including bank rates, treasury yield etc etc. From that stand point Pire is right, the price of houses in Ktm are overly inflated and it won't make any economic sense to buy the house for the price quoted.
On the same token, you cannot blame guys like timi_mero_sathi as well since he is merely going with what the market demands. Supply and Demand is a bigger driver of economic trend than any other logical reasoning. Price of house in suburb NY didn't make sense around 2007, but that's what every other house went for. I agree that this is "speculation" and the bubble will burst; if it hasn't already.
Howz the price in the outskirts of Kathmandu?
Posted on 04-05-11 12:11 PM
[Snapshot: 1184]
Reply
[Subscribe]
Login in to Rate this Post: 0

?

त्यो युटुब फोटो हालेको भए सुनमा सुगन्ध हुने थियो , बिज्ञापन नै गरे पछी ?


किन नचाहनु , सके त किन्ने हो नि , ब्यापार छैन , सरकारी जागिर छैन सोहोर्नलाई , डस्तर समत्ने मास्टर्ले कसरी जोगाड गर्ने? ( Some might say, then this is not for you and that will be quiet right)

Posted on 04-05-11 1:13 PM
[Snapshot: 1250]
Reply
[Subscribe]
Login in to Rate this Post: 0

?

न् धारा छ् ,धारै भएपनी गन्हाउने पानी आउछ ,न ढल् को राम्रो ब्यबस्था छ् ,न बाटा घाटा राम्रा हुन्छन
हैन करोड भनेको सानो रकम हो ?
बरु १ करोड लिएर जिल्ला गएर १० ,१२ गाई ,भैसी ,जग्गा ,जमिन ,हरुवा चरुवा राखेर , २ वटा श्वासनी बिहे गरेर
किन न् बस्ने ??
Posted on 04-05-11 1:15 PM
[Snapshot: 1243]
Reply
[Subscribe]
Login in to Rate this Post: 0

?

Political instability, geographically earthquake prone, lack of basic resources like water and electricity, no car parking area, no drive way, and no credibility of the material used to construct the building....give me one good reason why I should buy your house for 4 crore or 40 lakh? Have you ever dared to convert that money in USD? Nepal government needs to have a price ceiling for inflation. Inflation is not growth. What's the comparative value or absolute value for Nepali rupeee? I think toilet paper is more expensive than Nepali rupee. No investor wants to invest in Nepal because of these crazy reasons. You are asking for a house for 4 crore which esentially would not even be worth 30 lakh.
Posted on 04-05-11 2:06 PM
[Snapshot: 1311]
Reply
[Subscribe]
Login in to Rate this Post: 0

?

I don't believe that inflation makes buying a house more desirable than keeping money at hand(or bank). For example, when inflation goes up, people prefer to buy house, But then banks compete to get deposit and increase interest rate. That's how market works.I don't see anything other than interest rate (or its comparison with housing rent) being a good predictor of a market value of a house.
Furthermore, remember earthquake is around the corner. This makes buying existing houses even more risky--don't pay a premium over a land value!!
If government puts money in building new roads (six lane road to Hetauda, Banepa, Dhulikhel), I doubt people will have incentive to live in a god forsaken city where there is so much pollution and a perpetual water crisis.
As for commercial prospect, if city center mall and other malls themselves are facing crisis, what can an isolated house next to the mall offer in terms of business prospect?
Last edited: 05-Apr-11 05:20 PM
Posted on 04-05-11 6:04 PM
[Snapshot: 1444]
Reply
[Subscribe]
Login in to Rate this Post: 0

?

Land, Bulding and Gold are the most valued long-term assets in Nepal. If I had 200k money that I could invest in (specifically in Nepal), I'd definitely invest it in either of those three - the former two would get my priority even more because the market has almost reached its low.
But the question is, why are you wanting to sell your house? 5 years from now, there's no way you could imagine to buy the same land/building for 3 times as much, especially in Kathmandu.
Posted on 04-05-11 6:30 PM
[Snapshot: 1477]
Reply
[Subscribe]
Login in to Rate this Post: 0

?

Reading the same shit here that we discussed before in Sajha. People desperate to sell their house/land. Pretending they are selling not out of desperation but for reallocation of resources:)
And Messiah-- it is people like you who don't have money or people like those who are running ghar dalali website or those who stand to benefit from trade who think one should buy a house now. And a news flash for Messiah: there are other form of assets than these three.
One more thing: in speculation markets, bulls make money, bears make money, but pigs get slaughtered. So, those who started this speculation way back make money. Someone like Pire who believe the land price will go down and is holding his money will make money when he eventually buys. Pigs, who wade in in between , those who bought land when it was at the height of its price or those who sold when it was too low in panic, are going to be slaughtered big time.
If you have money, be patient, this land market is going nowhere but south, and until you see report of increased land revenue, or similar other signs of bullishness in market, keep your money, and enjoy your interest. You won't lose anything. Bank interest rate is too high to waste it on useless houses/land.
Last edited: 05-Apr-11 06:30 PM
Posted on 04-05-11 6:33 PM
[Snapshot: 1452]
Reply
[Subscribe]
Login in to Rate this Post: 0

?

Pire Ji,
Both yours and mine are speculation I presented rosey side you presented another side, only future will tell which one of these two situation will prevail
1. If the inflation stays flat next year that means arround 0 % inflation bank rates will go down. Bank rates and inflation go hand by hand.
bank rates are usually slightly higher than the inflation in a honest economy. So if inflation stays flat you cant make that much money by depositing in the bank.
2.On this point I tend to agree with you,I didnt know you can buy a mansion for half a million. I am not in US, but I bought a house 2500 sq ft for half a million US dollar in my place, which is considered as a middle class house. looks like I should imigrate to US
3. I dont see any rosy picture for stock markets too in coming two years so investing in real estate or stock market in Nepal wont make any difference BUT you know how shrud are Nepali businessmen, so security wise real estate might be a safer place for peace of mind. KTM is sorrounded by hills there is no room for expansion of KTM, So when situation becomes good, stock market will go up, real estat prices will go up BUT in nepali context real estates have always beaten stock market
3. There is always a difference between commercial real estate and residential real estate. Yeah that house may be rented for 25 lakhs BUt who will pay 25 lakh in recession? that is possible only economy is growing in a healthy percentage. But small commercial places will always be rentedso continious flow of money. and Location is most important thing, if you want to go outside KTM it is fine, but inside KTM it is very very difficult to find a safer neighbourhood people just dont want to buy house anywhere but where there is good transport, security, etc so yeah people may have more money then when demand is high they need to pay more price for same thing. You may have 5 karod in 2 yrs time but then houses in good place will go up too, when situation is good, and paying rent for a good house for two years also cost some money.
4. Two yrs back I sold 4 ana of land in the same place in 40 lakhs/ana and now in that area only my natedars place is for sale.
stiffer
I agree real estes in ktm is artificially elevated i think of two reasons a) because of new Nepalis ( those who became rich overnight) and b) physical limitation of KTM I think there is no more land left in KTM
Syanjali ji
aba photo ta mero realives le deko chhaina teskaran kasari halnu, master ko income chhaina bhanne chhai ma pattaudina, Tuion padauna pacrha, paisa falafal, alchi namani kana tution padauna suru garnus
Lahari ji,
tapaiko idea ta thikai lagyo except 2 ta srimati bya garni, maile aja samma euta garna sakya chaina, duita srimati le feri milera paisa ko love ma tapai lai dhusno banaulan ni hos garnus hai
Nepbay
I will inform it to my relatives
Disclaimer: I am not an economist
Posted on 04-05-11 6:54 PM
[Snapshot: 1508]
Reply
[Subscribe]
Login in to Rate this Post: 0

?

Newstudent, I can't fathom your scathing attack me. I merely stated my opinion based on my knowledge. You buy when the market is low, and you sell when it is high.
Forgive me for not being a P.HD in economics.
Posted on 04-05-11 7:19 PM
[Snapshot: 1536]
Reply
[Subscribe]
Login in to Rate this Post: 0

?

Ngarikreport ji
Thank you for your thoughtfull input
messiah ji
it is not my house, my relatives, they dont live in nepal, already settled abroad and they have no plan to return to Nepal
newstudent ji
I think there is some relation between inflation, purchasing power and value of currency, when inflation is in double digit currency will lose its buying power, Real etsate have shown a correction, in bad days land and house outside core area will do badly but those in centeres wont be affected that much. That is why commercial real estates are more profitable than residentail ones and if you have commercial real estates in city center it is like Porche.